You are here

What Services Does Washington DC Financial Planner Kris Persinger, CFP®, Offer?
What Services Does Washington DC Financial Planner Kris Persinger, CFP®, Offer?
We Do It All, From Wealth Management via Stocks, Bonds or Socially Responsible Funds to Financial Planning for Retirement, College, Home Buying, Etc.
Here is a sampling of what we can do for you. Need something that's not listed here? Just ask.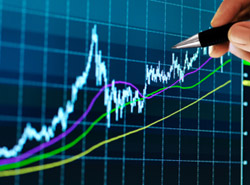 Investments
Persinger Planning can help you craft a healthy blend of investments and financial services. We work with you to determine what is right for you, we provide lots of suggestions, but we are also happy to vet your own ideas as well. You may think you are adequately diversified because you own a variety of investments. Please keep in mind, diversification does not guarantee a profit, nor does it protect against a loss in a declining market; it is a tool used to help mitigate investment risk. We will analyze your holdings to help with diversification and guard against repetition and we are also happy to research special investment requests, like socially responsible strategies.
Areas of expertise Persinger Planning can help you with:
Retirement Planning
Insurance and Fixed Annuities
College Planning
Wealth Building Concepts
Managed Accounts*
Asset Allocation Strategies*
Mutual Funds, Stocks, Bonds, ETFs, and Other General Securities*
*Before investing, please consider your investment objectives and risk tolerance and how they correspond to the expenses, charges, and risks (including the possible loss of principle) of the product you are purchasing.
---
Retirement Planning
Many people think about what age they want to retire, but not enough people think about another key number: how much money they will need when they retire. Persinger Planning can do the math for you. By analyzing how old you are now, how much money you have saved already, the investment appreciation you can expect and average inflation, we can give you an estimate of what you need to do to achieve the standard of living you hope for when you retire.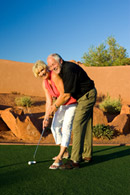 ---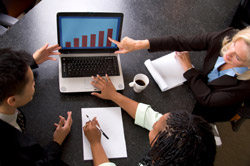 401Ks
If you're fortunate enough to work for a company that offers a 401K plan, your first step is to make sure you contribute the minimum amount required to get the full company match –something 20% of people fail to do. You will likely have lots of choices of where to put your money within that 401K plan, and we can help you decide. For example, many employers offer their match in company stock, so it can be a mistake to put your own contributions in the company stock as well, because then you're not diversified. When you're ready to leave that job for an even better opportunity, we can help you roll your 401k into another retirement account, so you don't pay any penalties. You can lose 35% or more of your money if you don't convert it properly.
---
IRAs
IRA. Roth IRA. SEP IRA. Simple IRA. There's nothing simple about these retirement accounts created by Congress! But we know the ins and outs and can help you manage the available tax benefits. For example, we'll remind you to make one last contribution to your Roth IRA before the job promotion that raises your income and makes you ineligible. We'll tell you whether it's worth contributing to a traditional IRA if your annual income is over the limit and it's no longer tax-deductible. And once we've ironed out which IRA is right for you, we can manage it for you.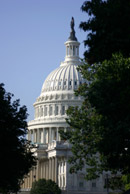 ---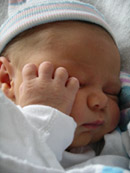 College Savings
Persinger Planning can help you navigate the perplexing options available to save for college. There are distinct choices to make that could affect not only how much money you amass, but where your child attends school. We'll show you how much income you're going to need during these expensive years. It's also important to balance your desire to finance your child's education with your need to save for your own retirement.
---
Insurance
Any insurance agent can sell you insurance. A financial planner can tell you whether you actually need it. Insurance is not our main focus, but it is a part of your overall financial picture. Some examples: Perhaps you can put off buying life insurance because you have no dependents. We sometimes advise people with physical jobs that they should consider getting disability insurance in case they are injured and unable to work. Long-term care insurance can be essential to folks from long-lived families.
---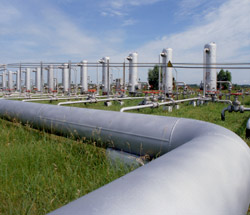 ---
Trusts
One of Kris Persinger's early specialties in his career was working with trusts. Many people think of trusts as financial devices that are only meaningful after you die. But actually, trusts can provide many benefits to the living. Perhaps you want the trustee to pay all your bills and manage your financial affairs while you are out of the country for a year. And, of course, there may be profound tax benefits for your surviving spouse. A properly-drawn trust can shelter some of your assets from tax when you die, and avoids the expensive, painful probate process of dividing up your assets in court.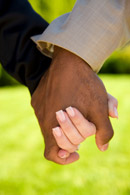 ---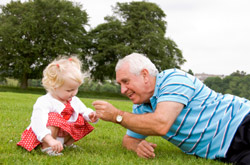 Estate Planning
Only an attorney can draw up the paperwork needed to protect your assets from taxation and preserve them for your family. We work with attorneys to develop the financial component of your estate plan. After you die, do you want to give your money to your family outright? Or do you want to protect the principal in a trust that then pays interest they can live on? Which trust should you choose? Should you let the bank administer the money or rely on a family member? These questions are all part of the discussion.
---
Life Changes
Life changes like marriage, divorce, the birth of a child, the death of a spouse and inheriting money all create changes in your financial life as well. Persinger Planning is ready to guide you whether the event is a happy or a sad one.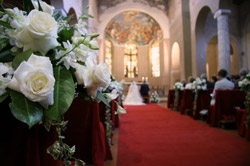 ---
Diversification does not guarantee a profit or protect against a loss in a declining market. It is a method used to help manage investment risk.