You are here

What Should I Bring To My Appointment With Washington DC Financial Planner Kris Persinger?
What Should I Bring To My Appointment With Washington DC Financial Planner Kris Persinger?
Here Is a List of Helpful Paperwork to Bring To Our First Financial Planning or Wealth Management Meeting
We want our meetings with you to be pleasant and productive. Here are some materials to gather and answers to research so that we can do our best for you.
What to bring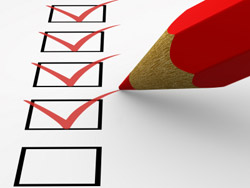 Investment Account Statements (Current ones showing positions and value in stocks, bonds, mutual funds, CDs, money markets, 401Ks.)
Bank Account Statements (Most recent showing value of checking, savings, CDs, money markets, etc.)
A list of your other assets (homes, rental property, collectibles, etc.)
A list of your liabilities (Debts, mortgages, loans, child support, etc.)
Social Security Information (Government statements showing estimated payments at retirement)
Current Contributions (401k, IRAs, Automatic savings deposits, etc.)
Income (All sources, including salary, pension, annuities, trust funds, rental income, alimony, etc.)
---
Questions we will ask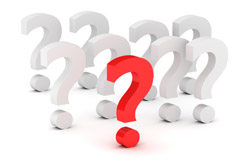 What kind of work do you do?
What is your monthly income?
What are your monthly expenses?
What percentage of your income do you feel you should save and are you able to?
What method of saving money has worked best for you?
When do you want to retire?
How much monthly income will you need in retirement?
Do you see yourself working/consulting after retirement?
What have you liked most and least about your previous investment experiences?
How much risk are you willing to take to see your investments grow?
Is your investment emphasis on generating regular income to live on or seeing your nest egg grow as much as possible?
What is your tax situation? Have you taken steps to minimize your income taxes?
What are your financial goals? (pay for child's education, go back to school yourself, buy a house, start a business…)
What are your financial dreams? (Travel the world, get a fabulous new car, buy a boat, invest in a vacation home…)
What amount of time is there to accomplish your goals?
Who manages the finances and pays the monthly expenses in your family?
Do you have a will? A trust?
Do you anticipate any inheritance?
Do you currently make any substantial charitable donations?
---
Pursuant to requirements imposed by the Internal Revenue Service, any tax advice contained in this communication (including any attachments) is not intended to be used, and cannot be used, for purposes of avoiding penalties imposed under the United States Internal Revenue Code or promoting, marketing or recommending to another person any tax-related matter. Please contact us if you wish to have formal written advice on this matter.
Persinger Planning does not offer legal or tax advice. Please consult the appropriate professional regarding your individual circumstance.